AUTOSCHEDULER.AI FEATURED IN Pulse 2.0
How AutoScheduler Helps Companies Scale Up Warehouse Management Systems
Interview with Keith Moore – Posted May 3, 2023
AutoScheduler is a company that accelerates the capabilities of existing Warehouse Management Systems to help organizations solve challenges such as on-time in full (OTIF), dock schedule conflicts, and inefficient workforce allocation. To learn more about the company, Pulse 2.0 interviewed AutoScheduler CEO Keith Moore.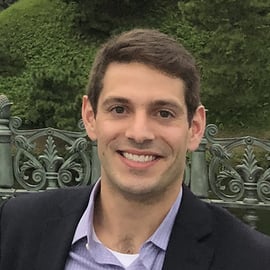 Even though Keith Moore grew up in supply chain management, he did not start his career in that field. Moore received an engineering degree from the University of Tennessee and went to work for National Instruments in Austin, TX. From there, Moore quickly decided he wasn't the cream of the crop in pure hands-on-keyboard engineering, but had a knack for product management and communication so he moved into a product manager role. While Moore was at National Instruments, he had the opportunity to work on really compelling problems with innovative companies like SpaceX on developing their self-landing rocket control systems or Intel on reducing the power draw of a smartphone not in use.
During this time, Moore learned that data acquisition and control systems were generating massive amounts of data, but nearly nobody was using it effectively. And a new technology was emerging to try and handle that data known as machine learning so Moore decided to join a small Series A startup working to commercialize these technologies called SparkCognition. During Moore's time at SparkCognition, the company delivered countless projects and products for companies in oil & gas, manufacturing, financial services, and even insurance while he received a few patents along the way and the company ballooned from a few people to over 300. Eventually, SparkCognition became a Silicon Valley unicorn.
"However, when you're a pure-play AI company, everybody gives you their hardest problem. As a product person at heart, I wanted to do something vertically that could deploy to thousands of customers from the exact same codebase. During my time there, I learned all of the ins and outs of growing a business, so I started talking with my dad Tom about if it would ever make sense to work together on our own," said Moore.